Lianne Lotus van de Tonnekamp, ♀ Mezoezahs Diana Ross x ♂ Dancer van Queen Noor
NFO g 09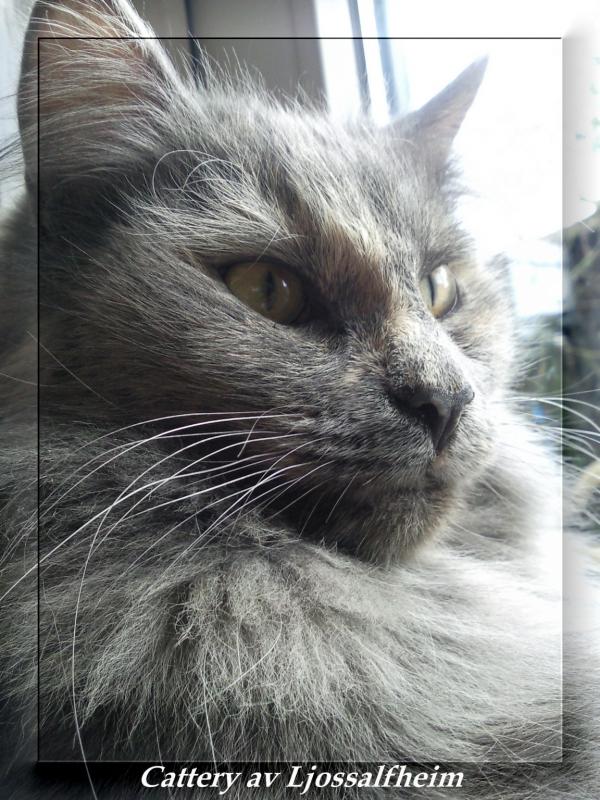 K754 - Pyruvatekinase Def. - Date of test: 25.09.2015
Testresult: NORMAL
K751 - GSD Type IV - Date of test: 25.09.2015
Testresult: NORMAL
K793 - Bloodtyping (DNA) - Date of test: 25.09.2015
Testresult: genotype N/N
K762 - rdAc-PRA - Date of test: 25.09.2015
Testresult: NORMAL
K711 - PKD test - Date of test: 25.09.2015
Testresult: pkd1/pkd1
K799 - HCM3 - Date of test: 25.09.2015
Testresult: NORMAL
K725 - HCM1 Test - Date of test: 25.09.2015
Testresult: NORMAL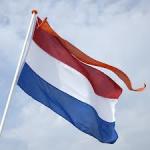 Lotte, ons Koninginnetje. Lotte heeft, nee Lotte is een bijzondere persoonlijkheid. Wat Lotje wil dat krijgt ze ook. Wie kan haar charmes nou ook weerstaan? Lotte is een enorme kwajongen en daarbij een strenge heerseres. Van het universum wel te verstaan. De aarde is te klein voor het rijk van deze dame. Ook onze honden hebben heilig respect voor haar en gaan graag een stap op zij als zij er langs wil.
Lotte wil altijd heel dicht bij ons zijn maar is geen schootkat. Of toch wel? Ze klaagt bij aandacht en als zij geen aandacht krijgt dan klaagt ze zo mogelijk nog harder. Wel wil ze heel graag dicht bij me zijn. Ze kan uren naast of achter me liggen. Gedeeltelijk op mijn arm of op mijn schouder. 's Morgens voor het alarm af gaat, komt ze stilletjes bij ons het bed in gekropen voor haar dagelijkse dosis knuffels en spinnen dat ze dan kan! Ik kan er niets aan doen maar ik vind het heerlijk om zo wakker te worden.
Lotje is getest op en vrij van Fiv, Felv, GSD4 PK def, HCM en PKD.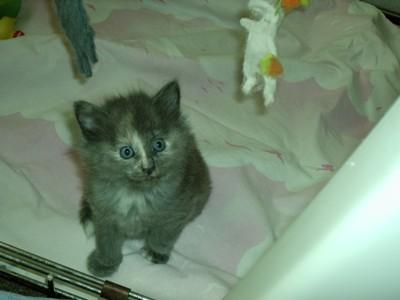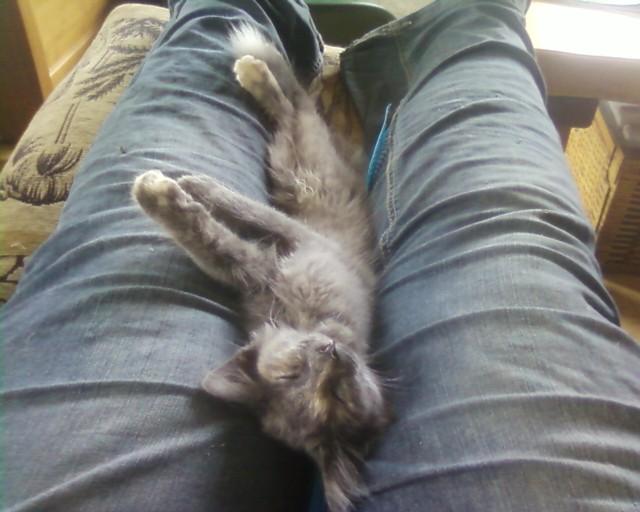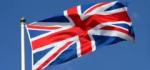 Lotte, our little Queen. Lotte has PERSONALITY. In fact she invented it. What Lotte wants, Lotte gets. Who can resist her charmes? She is partly whelp and partly Queen. Of the Universe I must add. The world is not big enough for her empire. Even the dogs bow to her. Lotte always wants to be in close range but she does not want to sit on your lap or be constantly petted. Or does she? She complains if you do but she complains even louder when you don't. She will however lay right next or behind you. Partly on your arm or shoulder, for hours at a stretch. Every morning, just before the alarm (Flitz) goes off, Lotte will find her way into our bed. Cuddling and purring as if her live depended on it. I love waking up like that.
Lotte is free of Fiv, Felv, HCM, PKD, GSD4 and PK def.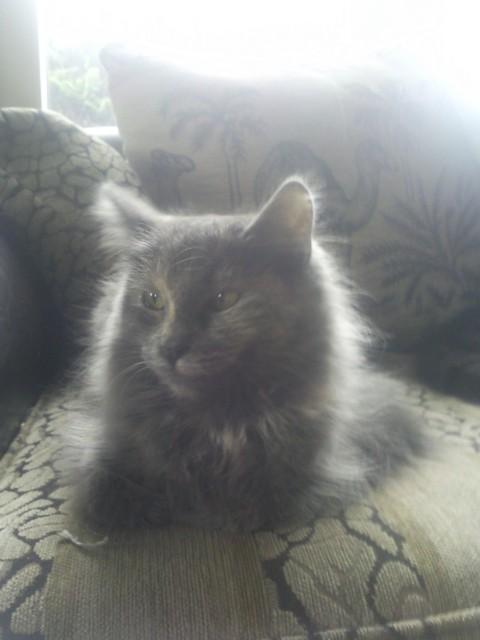 Lotte ist unsere kleine Königin, Lotte hat Persönlichkeit. Mann könnte sagen, dass sie diese erfunden hat. Was Lotte will, das bekommt sie auch. Wer wäre in der Lage ihren Reizen zu widerstehen? Lotte ist ein großer Bengel und dazu auch noch ein strenger Herrscher. Das Universums gehört ihr, die Welt ist zu klein für ihr Imperium. Sogar die Hunde gehorchen ihr.

Lotte ist immer in unserer Nähe. Sie verlangt unsere Aufmerksamkeit, und wenn sie nicht beachtet wird, beschwert sie sich lautstark.

Lotte ist frei von: Fiv, Felv, HCM, PKD, GSD4 und PK def.